NOTE: If you are on mobile, you can only download and add the files to your fav music app from your desktop!
Howdy! Jill and I are gearing up to produce lots of content on our new YouTube channel. Behind the scenes in studio, outdoor adventures, homesteading and all the good creative things that give life richness and bring hope... Join us!
Jill and I have just released my 2021 Single "Coming Home" as a full studio production track.  We hope you enjoy!
Available on all major music sites May 24th!
Read more…
Amazing Grace
The Kahaneks
Jill, and I team up to cover THE Hymn! we welcome our friend Cathleen Flynn on Piano.
Read more…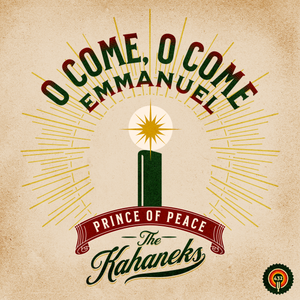 O Come, O Come, Emmanuel
The Kahaneks
Jill and I team up for a full production of my all time favorite hymn. O Come Emmanuel indeed, this world is in desperate need of your grace.
Note: for mobile downloads please refer to your iOs settings for zip files. Recorded in 432
Read more…
Christmas 2021
O Holy Night
The Kahaneks
Brian and Jill play acoustic duets of classic Christmas Hymns!
Read more…
0:00/2:56

0:00/2:27

0:00/2:53

0:00/2:07

0:00/4:12

0:00/1:19

0:00/1:33